Ever wondered exactly what's in taco seasoning? Find out here and you can easily put together your own homemade seasoning to use on Taco Tuesdays!

You've planned tacos for dinner, you're just getting started on putting them together… then you realize you're out of taco seasoning.

If you've ever found yourself in this position then you've probably wondered just what's in taco seasoning anyway? Can't you just make your own?

The good news is, yes you can! 

Homemade taco seasoning is easy to put together. And one of the advantages of making it yourself is that you can tweak the recipe to make it just the way you like it!

Plus, of course, it's healthier! Commercial spice blends often contain fillers and preservatives to make them last longer on store shelves. 

Homemade taco seasoning, on the other hand, is a simple mixture of herbs and spices, with no mystery ingredients and lots of flavor.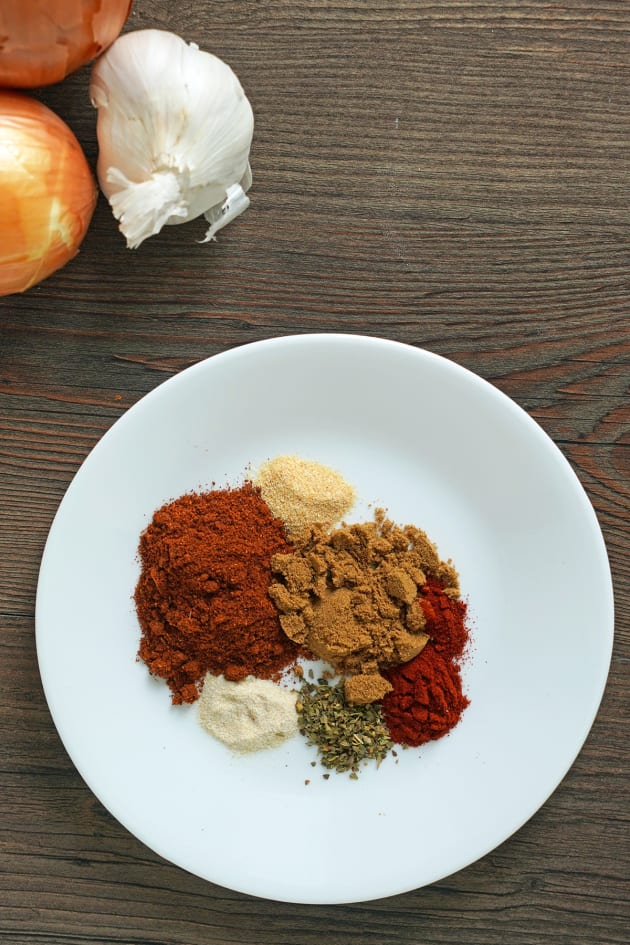 Storing homemade taco seasoning

If you want to make enough seasoning for just one meal, then you won't need to worry about storing it. You only need to make around 2 tablespoons of seasoning to replace one packet of commercially made seasoning.

But it makes sense to prepare a whole batch ahead of time. After all, you'll always have some on hand whever you need it, plus you'll save a fortune! When you realize how economical it is to make your own spice mixes, you will begrudge paying store prices in the future!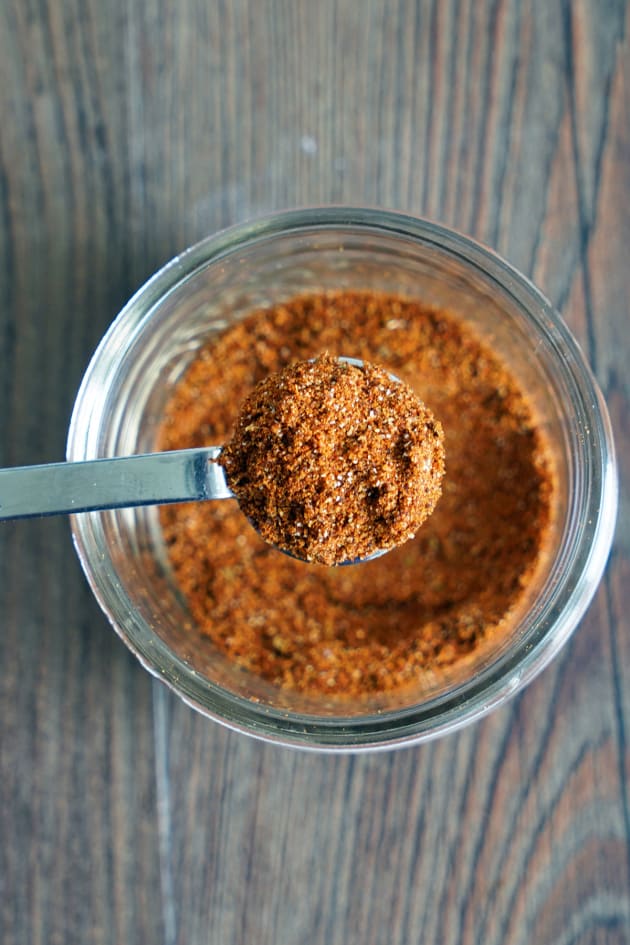 Just place your prepared seasoning into a mason jar and store it in a cool, dry place.

So what's in taco seasoning and how much of each ingredient will you need?

Taco seasoning recipe

8 tablespoons chili powder

4 tablespoons cumin

2 tablespoon paprika

2 tablespoon salt

2 teaspoon garlic powder

2 teaspoon dried onion

2 teaspoon oregano

2 teaspoon black pepper

2 tablespoon cornstarch (optional) 

Place all the ingredients into a mason jar and put on the lid. Shake thoroughly until well combined.

Using your homeamde taco seasoning

There are so many great recipes that call for taco seasoning. This Vegetarian Enchilada Casserole is full of flavor and this Frito Taco Pie puts a twist on traditional tacos! 

We also love this 7 Layer Dip, which is a great accompaniment to a Mexican meal, and these Tex-Mex Sloppy Joes are perfect for busy weeknights.

You might also like to try this easy recipe for chicken taco seasoning.